Cap Nailers
Fast. Consistent. Maneuverable.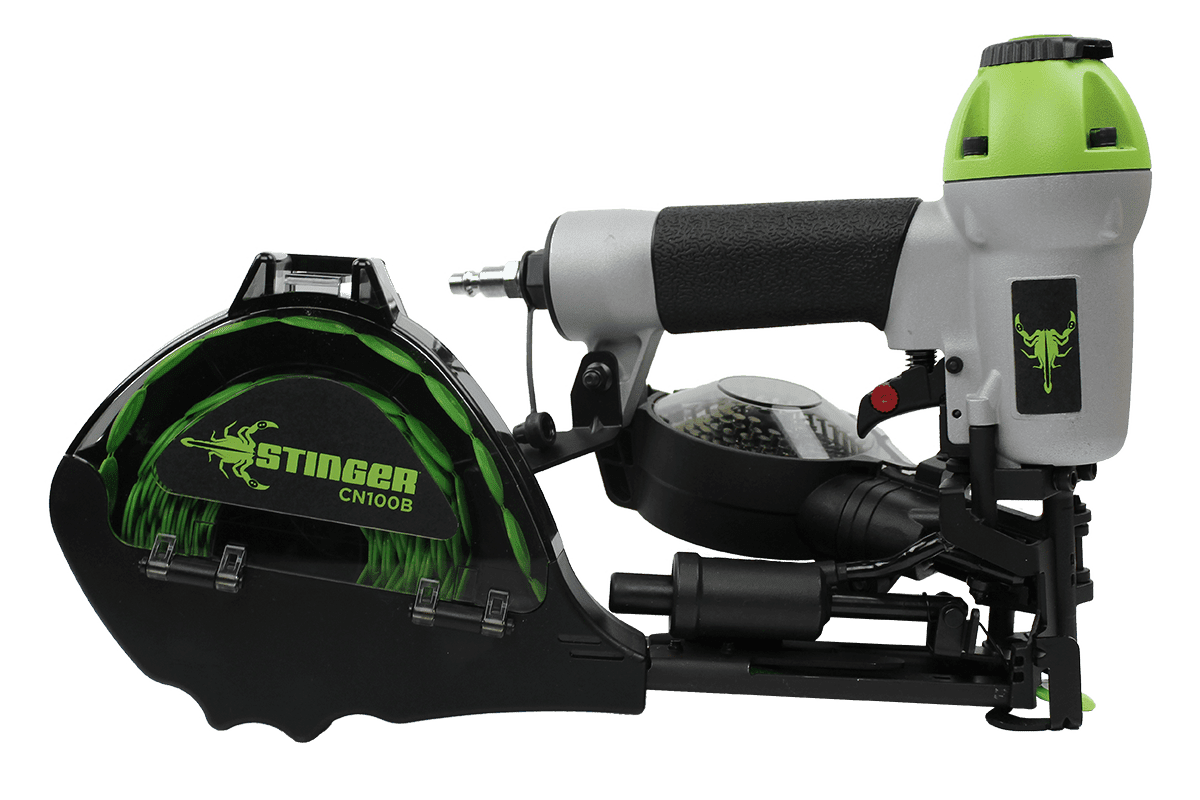 STINGER CN100B CAP NAILER
The CN100B is a high production tool for use where nails are required. It shoots plastic caps for residential roofing and sidewall applications. A key feature is a tool-free depth adjustment. It has a fastener capacity of 200 caps and nails which makes reloading easy.
Speed: 5 cap nails per second (max. cycle rate / second)
Tool Weight: 2.3kg
Fastener Capacity: 200 caps/ 200 nails
Cap Type: Full 25mm plastic collated caps
Fastener Type: Full round head – electro galvanized ring shank – wire collation
Fastener Length: 25mm
The STINGER CN100B is designed for use with 25mm STINGER NailPac only (#136260).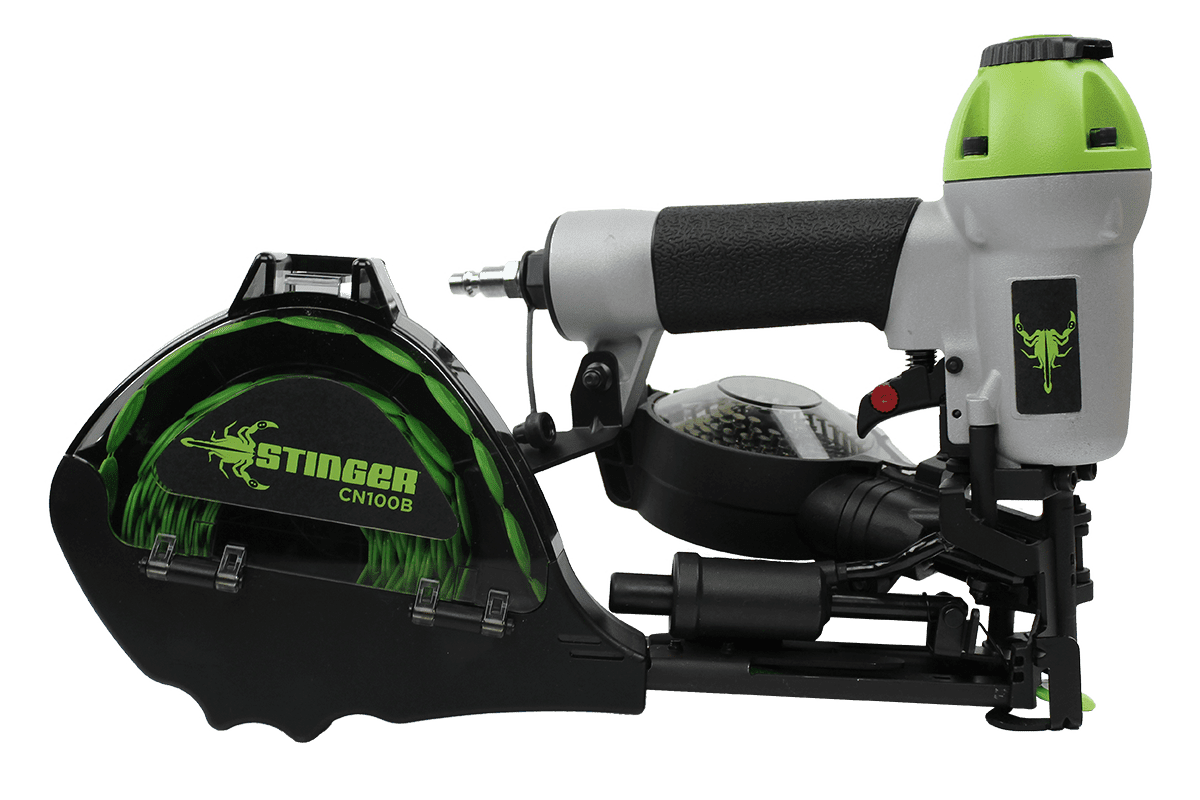 The RT3 with its improved balance and cap feeding system is the ideal pneumatic cap tool for securing base sheet to wood decks. Just hold the trigger and start walking–the job is done in a fraction of the time. Steel cap nails are pneumatically driven at 152mm, 229mm or 457mm, and there's no need to hammer down raised staples as with base taping. You won't find a faster, easier, or better delivery system anywhere.
Speed: 9 times faster than hand drive
Fastener Capacity: 1500 caps / 1500 nails
Cap Type: Full 25mm steel collated caps
Fastener Type: Full round head – electro galvanized ring shank – wire collation
Fastener Length: 32mm
The STINGER RT3 is designed for use with 32mm STINGER NailPac