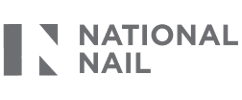 For questions and requests for information, submit your inquiry in the Questions/Request Info box below.
If you would like to talk to a product expert, please call
(AU) 02-9939 2656 or (US) 1-800-STINGER.
MICHIGAN
2964 Clydon SW
Grand Rapids MI 49519
800-968-6245
NEW YORK
5985 Tarbell Rd
Syracuse NY 13206
800-521-1115
TEXAS
3851 Yale
Houston TX 77018
866-691-9702
GEORGIA
555 Riverside Parkway
Ste. 100
Austell GA 30168
877-312-2388
BROOKVALE, AU
13/42-46 Wattle Rd
Brookvale NSW 2100
02-9939 2656 or 1-800-STINGER
Questions/Request Info
Fill out the form below to ask questions, provide comments, or request information. To speak with our STINGER experts, call (AU) 02-99392656.